Andes Líneas Aéreas
Website development with Navitaire online booking platform and CMS Wordpress. Campaign strategy and execution for online sales generation using SEM, SEO, social media, metasearch engines and email marketing.
www.andesonline.com
Diseño y programación sitio web responsive
E-Commerce responsive e integración con sistema de reservas Navitaire.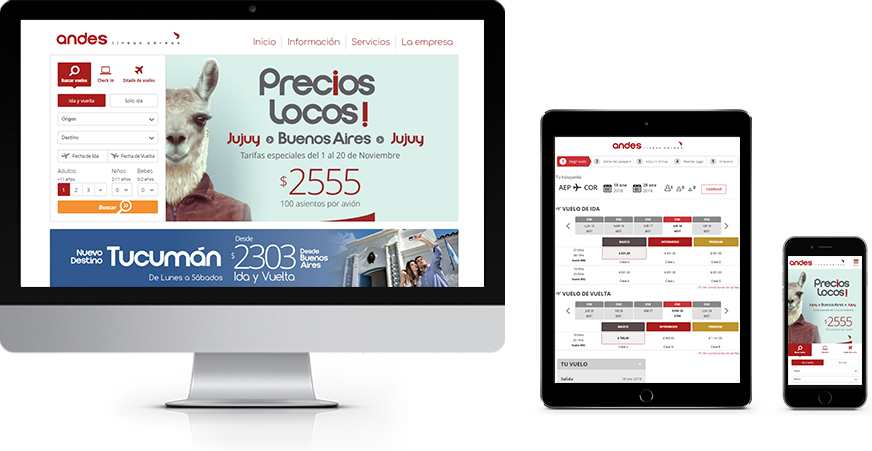 Content Marketing y servicio de Community Manager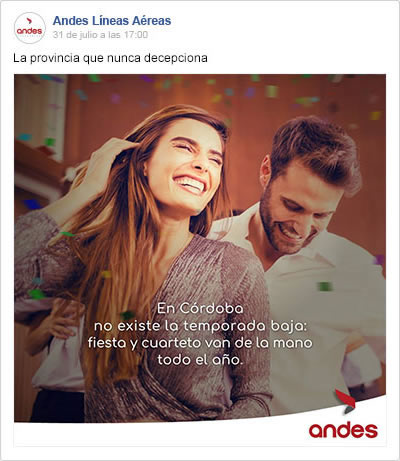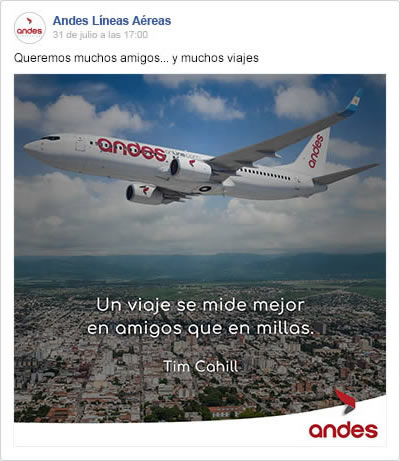 Performance Marketing
Campañas en Google y Facebook para venta de pasajes.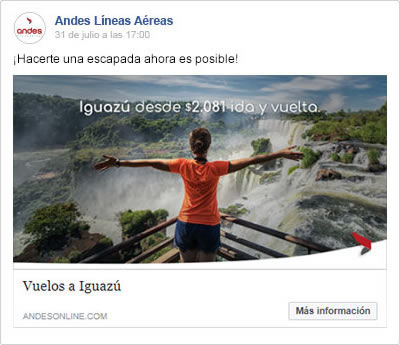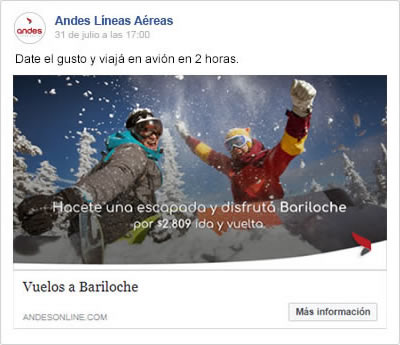 Gestión de medios y manejo de pauta
Campaña semanal de E-mail Marketing
Redacción, producción y envío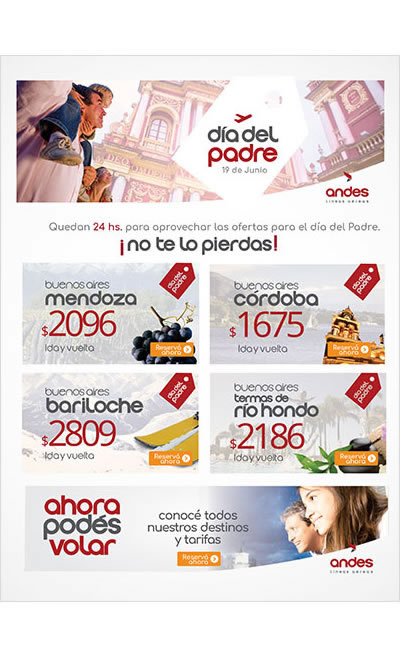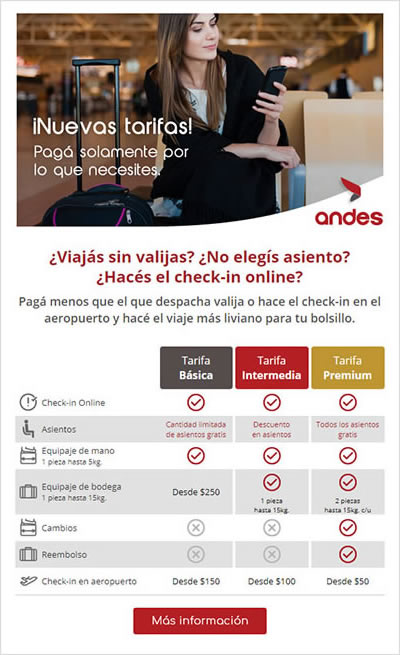 Producción de videos animados